I was asked about where I got some of my freezer recipes so I thought I would post about it. I used some websites and a cookbook, so I tried to mark them accordingly. I used the
30 Day Gourmet's Big Book of Freezer Cooking
, purchased for my Nook. Those recipes are marked with a pound sign (*).
So far:
*Chicken and Broccoli Lo Mein
Chicken and Wild Rice
*Cheesy Chicken Penne and Vegetables (this only called for spinach but I added some frozen peppers I had to clean out some veggie bags from the freezer)
Layered Enchilada Casserole
Joyful Mama also has a few more recipes
here
if you are interested.
I'm going to use some of my shredded chicken to make this yummy looking
crock pot cream cheese chicken chile
. I'm going to do everything the same except not raw chicken. I'll just put my shredded chicken in with the rest of the ingredients in a regular pot and heat through. Last night I used it to make this
Buffalo Chicken Pizza Roll
. YUM! I made a half recipe and wished I'd added just a tad bit more buffalo sauce.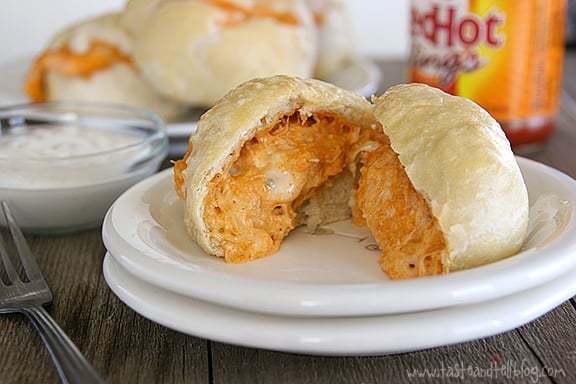 I should also admit that we have an extra fridge in the basement. When we bought our side by side about 12 or so years ago, the old one still worked fine so we put it in the basement for outside drinks and overflow. That's why the pics of the top freezer didn't look so full. The picture of the chicken broth cubes were taken in my side by side and I had to maneuver some things around so I could place all those ice cube trays in there to freeze.
Happy cooking!