It's been a busy day. I spent the morning at the Minute Clinic only to confirm what I already figured out. Ear infection and beginning sinus infection. Yahoo for me. At least I don't feel bad; just can't hear well out of one ear.
Tomorrow is the final day for voting in the the
Accuquilt Barn Quilt Contest
. Blocks 18, 94, and 100 are mine and I greatly appreciate your vote if you like them!
I finally delivered the shams for the twin quilts and had to come up with a price for my work. I'm really not good at this. My husband says I have a tendency to underprice things, but I also make most things for family and friends so it's hard for me to charge my family lots of money. I had kept up with the cost of the supplies so I was gauging my prices on that. My hubby's wonderful aunt and uncle thought I had undercharged and added more to my totals. Yeah family! I need to talk to hubby but I could register for the Sewing Summit with what I made on these quilts. Yahoo! Just have to figure out if I can go.
Also along the "family" conversation, my sister set up a trip for us this weekend. It will be her, myself, my mom, and my grandmother in the mountains all weekend by ourselves. Aaahhh!!! I'm trying to do a mad dash and make one of
these
bags by StudioCherie.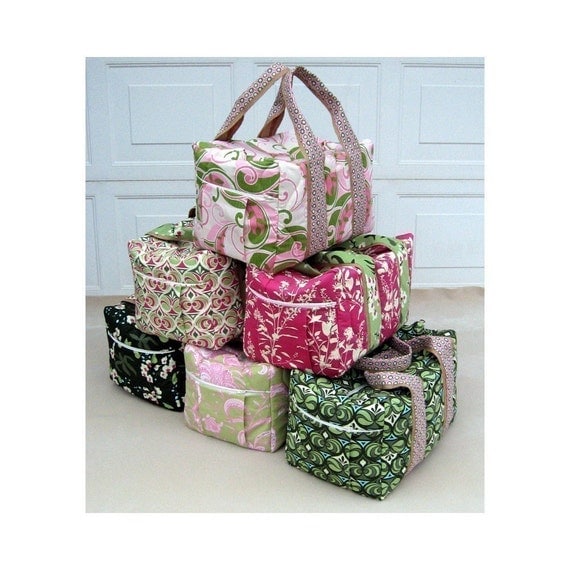 I'm still figuring out where to get some jute webbing for the straps. Otherwise the rest should come together fairly quickly.