Didn't I mention something on my resolutions about participating in a swap? Uh, yeah. Try two so far. and it's only January!
I joined in on the Rainbow Layer Cake Swap over at Distant Pickles and ended up with orange and yellow-orange as my colors. Here is what I'm sending in.
Power Pop orange for my orange choice.
Robert Kaufman Scribbles in tangerine (I think) for yellow-orange. I was going to use the online picture of this but it looks totally orange and that's not how it looks in real life so I took a picture.
My second fabric swap is over at Craftbuds with Lindsay. They are having a polka-dots swap run directly through Sew Fresh Fabrics.

I have dealt with Peg and Becca at Sew Fresh Fabrics before and they are great! They are doing all the work on this one. All I had to do was order, and then sit back and wait for the fabric to arrive at my door! My kind of swap! Here is my dot purchase for this one.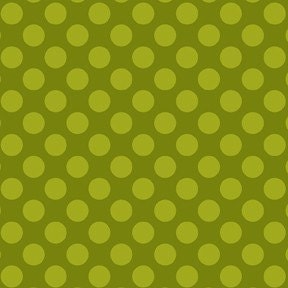 I really did try not to choose green, but you go with what catches your eye and I just loved this one! Looks like I will have two 'rainbow-ey' sets of fabric coming to my door so I will have to come up with some plans. I do want to make quilts for my other nieces so maybe these and the aqua, yellow and gray charms can fill up those positions!